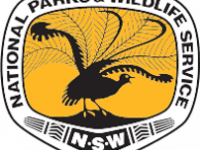 During April it was announced that NPWS have been granted $27 million funding from the NSW Government's Regional Growth – Environment and Tourism Fund. This will be spent on creating an iconic multi-day walk and extension of the Thredbo Valley mountain biking trail. These projects are aimed to encourage significantly more year-round park visitation.
Of particular note is that the multiday walk will be designed to encourage hikers to stay in existing resort lodges each night. The suggested itinerary will be starting at Thredbo, with the existing resort areas of Charlotte Pass, Guthega, Perisher Valley and Lake Crackenback being the target destinations at the end of each days walk. Further details of the proposed walk are provided below.
Snowies Iconic Multiday Walk Project Overview
This project will create a four-day walk of approximately 45km in length that starts at the top of Thredbo and ends at Bullocks Flat. It will link Thredbo, Charlotte Pass, Guthega, Perisher and Lake Crackenback. The route will contain approximately 20km of existing tracks and 25km of new tracks. Hikers will be encouraged to stay in existing resort lodges each night and some will choose to camp.
Key features include:
Exceptional views and the potential for the walk to be badged as a 'Great Walk' under the Tourism Australia Great Walks program. This status will not only promote the walk, it would allow the walk to become a 'flagship' type promotional tool for visitation to the Snowy Mountains in summer.
All new tracks to be predominantly constructed of elevated platforms and stone. This will minimise the environmental impact and will reduce the long-term maintenance costs.
Realignment of the existing Main Range Walk with an elevated platform of approximately 1.5km in length near Mt Lee. The track will be relocated slightly to the west to mitigate the existing impact to the critically endangered Windswept Feldmark plant community
Construction of a permanent single toilet facility which will be positioned approximately 30m behind Seamans Hut. This will reduce the impacts of people camping near the hut. The toilet will be opened year-round.
The exact location of the route is still being defined in response to the preliminary environmental assessments and targeted species surveys.
The walk is expected to reach completion in 2022, with some construction commencing next summer (2018-19)
Further information on both the walk and mountain bike trail are in the Media release, a video that shows concept plans and explains the projects and a Snowy Mountains Magazine article.