Guthega July 2017
Posted by webmaster On February 4th, 2018 /
Comments Off

on Guthega July 2017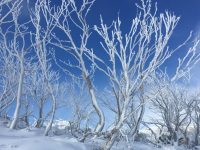 Related Posts
During April it was announced that NPWS have been granted $27 million funding from the ...

Dear Gunuma Members,Issues in relation to COVID and the impact on Gunuma change on a ...

Dear Members, Gunuma Lodge has re-opened following the recent Work Party. Thank you to those who ...

Dear Members, As indicated earlier in the week, at the Committee Meeting held this evening a ...

Dear Gunuma Members,This is an update from the Committee meeting of 21 May 2020 in ...

Kosciuszko National Park is closed due to wildfire. All visitors in the park must evacuate ...

We have been requested by National Parks and Wildlife to inform members and guests regarding ...

Smiggins Bowl On Saturday 21st September, 33 participants and 4 volunteers braved a morning of lift ...

The linked article Pit Stops at Perisher was recently published in the Australian Financial Review.