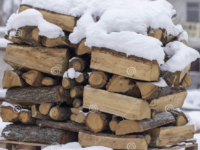 Some updates and calls for help as we near the end of summer:
2022 work parties
The second work party (weekend commencing the 1st of April) is so far not very popular. There are a range of jobs suitable for all comers that need to be done to get the lodge ready for the winter season – if you can put on a pair of gloves, hold a ladder or a hammer, or sort keys you are wanted! Please contact Stephen Belacic (Maintenance Manager) if you can help on this weekend.
Work party number 3 (from Friday 20th of May) is also still looking for interested people. 
Winter House Manager (WHM) for 2022
There are still spaces available for people interested in the Winter House Manager role for this season. More information about the position description and duties are available here.
The WHM is a great opportunity to spend more time in our wonderful lodge and on the slopes.  Please contact Vice President Geoff Jones directly if you are interested. 
Booking system testing
Members please be aware that the GAO and Committee will be testing the Booking System in the future to ensure that it is working correctly.
As the testing will be done in the live system (no test system exists with the developer) members may see the booking rounds opening and closing and bookings being made at various time.
Please do not be alarmed or try to make bookings in the Winter Season as they will be deleted after testing is complete (winter season booking is only available when booking rounds open).
The GAO will send out advice when this is to occur as its gets closer.
Regards
The Committee