All 40 rooms available from Perisher opening weekend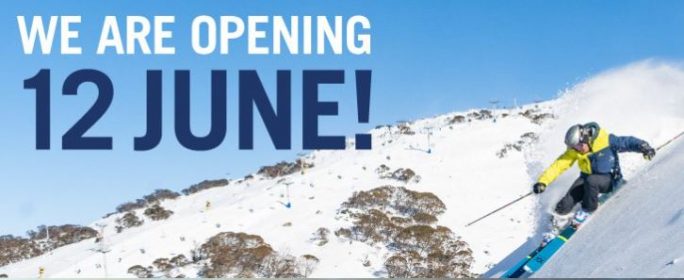 Perisher resort is opening on Saturday, 12 June and so is the whole of Gunuma Lodge!
The Committee has continuously monitored the COVID situation and assuming that it continues to improve, considers that the COVID safe plan can be updated to allow full occupancy of 40 for the start of the ski season.
There is an element of optimism in this decision and members need to understand that future events may cause this decision to be amended. It is likely that a COVID safe plan with 40 occupancy will contain some restrictions on lodge use, however these are not expected to be significant.
A key element of an amended COVID safe plan, as per the current plan, is that members should not attend the lodge if they are sick or have any COVID symptoms. Cancellation rules will be amended to enable full refund if cancellation is due to COVID risk.
The Committee will continue to follow NSW regulations and guidelines in relation to COVID. The current COVID safe plan with a maximum occupancy of 24 will remain until at least the 31 April 2021 by which date the Committee expects that further guidance will be provided by SLOPES.
According to the Perisher website "We do not anticipate 2021 Epic Australia Pass holders will need to make reservations to ski or ride at Perisher this season. However, in the event the resorts need to manage capacity to allow for physical distancing, Vail Resorts may manage access through a reservation system that prioritises pass holders. A full range of lift tickets, snowsports school and rental products for the 2021 season at Perisher, will be available for purchase from late May."
Round 1 Bookings open this Sunday
On Sunday 18th April from 10 am the Online Booking System will be open for:
Members, co-members and the member's accompanied registered Children (refer section 1.3) and accompanied registered Adult children (refer section 1.4) only.
Members can book a maximum of 7 consecutive nights for themselves and their family.
Note: This may involve more than one booking if rooms need to be changed to secure up to 7 consecutive nights.
Please note the dates of subsequent booking opportunities: Round 2 (Sunday 2nd May), Round 3 (Sunday, 9th May) and Round 4 (Sunday, 16th May). Details of booking permissions for these rounds are available in the Booking Rules 2021.
Please keep in mind the following when making your bookings.
Bookings open at exactly 10am on the day. You will not be able to book the lodge until this time. Any bookings made, in high season, before this time will be cancelled and not redeemable.
If you book a car park with your booking PLEASE MAKE SURE all days are available, or your entire booking may be waitlisted. We highly recommend you make a second booking for a car park. *Only car parks will be able to be booked in a second booking, NO rooms*.
If you choose to use multiple tabs on your browser when booking there is NO guarantee both bookings will go through and you may miss out on a booking. We do NOT recommend you use this approach.
For further details please review the How to use the Booking System guide, and refer to the Room bed configurations.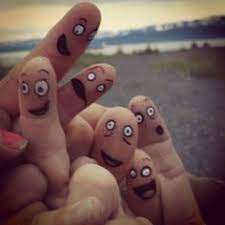 Before Opening Day
We highly recommend you CHECK all the details in your membership portal. If there are incorrect dates of birth for any children, they will not be charged correct rates. Any children with incorrect dates of birth will be charged guest tariffs.
If you have ANY questions about your member details, please contact the GAO, Renae Davis on 0488 414 442 or admin@gunumalodge.com.au immediately to rectify it BEFORE opening day.
Upcoming Work Parties – please consider attending!
Your assistance in preparing/maintaining the Lodge for the 2021 Season would be greatly appreciated. Please indicate your intention to attend one or more of the remaining 3 work parties of the year (dates below) by clicking here to email Wal Sheehan (Maintenance Manager). As always, there will be jobs available for all skill levels. Thank you.
Work Party 2: Weekend commencing Friday 30 April
Work Party 3: Weekend from Friday 4 June (prior to season opening)
Work Party 4: Weekend from Friday 29 October (after season close)
Winter House Manager (WHM)s 2021
Thank you to all the members who applied to undertake the WHM role. Unfortunately the availability of applicants did not cover the full 10 weeks so some applicants missed out this year.
Applicants provide a preferred date or period they are available during the Winter Season. The committee tried to meet these requests but it was not always possible. There are only so many weeks in August! The more flexible applicants are with availability, the more likely the success of getting a stint. This year there is a mixture of one and two week allocations to provide as many applicants as possible with a chance to undertake the role.
No one applied for the first week of the period which is the key week to set up the Lodge and fix any minor issues. This year the Committee Maintenance Manager offered to fill in this week. This will ensure the Lodge is up to speed and ready for a COVID influenced season. It was also determined that the Committee Logistics Manager would do the last week to ensure that the Lodge was set up for the remaining Winter Period to the end of the season.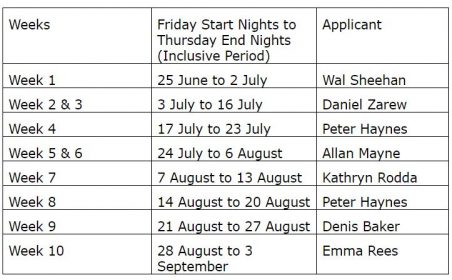 Members should understand that the WHM role this is real job with set duties to undertake and that you represent the Committee during the allocated period. To this end the Committee has established a sub-committee made up of both committee and ordinary members to select and recommend suitable applicants to the committee for approval.
In the last four years, the WHM selection process has prioritised ordinary members for this role with Committee members only filling in due to unavailability or emergent reasons. This has worked well and every year, a larger pool of member applicants apply. It is not a free holiday, all be it great fun if you approach it with a the right attitude.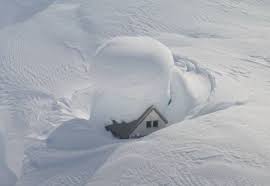 However, we need members who are considering applying to understand that the process is somewhat competitive and they need to demonstrate in their written application why they are suitable for the role. They should consider relevant life experience, skills and connection with the Lodge. They should also consider that they are available to help others have a great holiday and ensure the Lodge runs smoothly. Times are specified for attendance at the Lodge but the WHM is always available by Mobile Phone and may have to spend a lot of time assisting members and guests rather than being out skiing. This is an especially important role with new members and guests staying at our lodge.
Thanks again to all those who applied and let's hope we have a better season this year.
Is Australia in for a good snow season?
Please read the article published here by Weatherzone on 13 April 2021.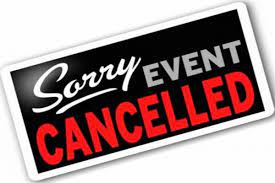 Peak Festival 2021 has been cancelled
Due to ongoing uncertainty surrounding the regulations controlling venues, the 2021 ski season opening weekend PEAK 2021 will not proceed. Preparations for PEAK 2022 which will be held 10-13 June 2022 have already begun. The organisers are grateful to artists such as Montaigne who have now moved their dates to be available in 2022.