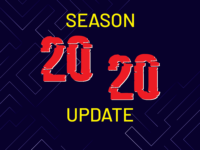 Dear Members,
As indicated earlier in the week, at the Committee Meeting held this evening a decision was to be made regarding the 2020 season.
Due to the myriad of compliance issues imposed by the COVID19 pandemic, we have reluctantly decided not to open Gunuma Lodge at this time.
A number of private and commercial lodges have made similar decisions.
We are aware that this will disappoint many members. As such, the Committee will continue to review this decision as changes to Government enforced restrictions allow.
A copy of the Draft Gunuma Lodge COVID19 Safe Plan is available (Click here). These Guidelines are as recommended by SLOPES, which in turn are based on NSW Government requirements.
In brief, the maximum occupancy of the Lodge is limited to 24 people in total with 5 in the kitchen at any time. Bookings were to be limited to 5 nights per member in the initial round to provide equitable allocation to as many members as possible under the circumstances.
The Committee will continue to monitor Government requirements and review the decision as to whether Gunuma can be opened in a practical safe manner for members.
Thank you for your understanding.
Kind regards,
Gunuma Committee