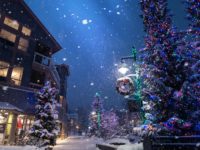 President's End of Year Message
To Gunuma Members and your families,
Wishing you all a Merry Christmas and Happy New Year.
2020 was certainly a challenging year, and hopefully 2021 will be better as we learn to manage and live with COVID. I am optimistic that the lodge will be open for the upcoming ski season and the snow gods smile on us.
Our first virtual AGM was successful. Whether it will be our last will be up to the Committee and COVID.
The new Committee, which has a good mixture of old and new faces, held its first meeting on 17 December to plan the way forward. New faces are Christine Palmer (capital works), Wal Sheehan (maintenance), Emma Rees (logistics) and Paul Giugni (membership) although some have previously served on the committee. Old faces are Geoff Jones (vice president), Rachel Hemsworth (secretary), Sharon Leadbitter (communications), Vanessa Palmer (environment), Jason Zarew (treasurer) and myself.
I ask all members to thank the retiring committee members Jo Halank (logistics), Ivan Belacic (maintenance), David Barwick (capital works) and Brett Beatty (membership) for volunteering their time and considerable efforts over their tenure. All have served on the committee in various roles over many years and after some rest and relaxation they may consider standing in the future.
Gumuma is in a good financial position considering that the majority of our accommodation revenue is generated during the ski season. The lodge is open at half capacity to comply with COVID safe requirements. These requirements are continuously changing and hopefully we can increase the capacity in future. I ask that you consider a "holiday at home" and make full use of Gunuma over the next few months.
Dates for work parties will be advised early in the new year. I ask that you round up your ski buddies who you may not have seen for some time and attend a work party. This will assist in reducing the loss of revenue by reducing our maintenance costs. In addition, you will have a good time.
Peter Rodda, President
Thank you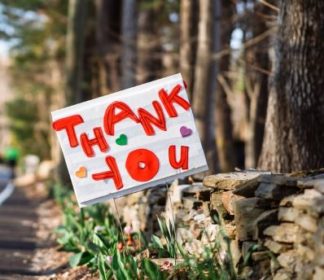 The Committee wishes to thank those members, and their families/friends, who attended Work Parties during 2020, Thanks again to Ivan (Belacic) for his organisation and running of these activities.
Thank you also to Renae (GAO) and those members who assisted in the testing that was undertaken on the Booking System earlier in the year under the able direction of Geoff Jones.
The Committee represents all 225 members of the Lodge. Your suggestions are always welcome, and your assistance in volunteering for tasks is appreciated by all.
Gunuma Lodge AGM 2020
The Annual General Meeting was held on Saturday, 5th December via Zoom without any technical difficulties. Eleven apologies were received, and a total of 19 winter financial members attended, providing a quorum. Reports were presented by the President, Treasurer, Capital Works, Membership.
The Special Resolution updating the Constitution to be in-line with the NSW Fair Trading model constitution was passed unanimously.
Full draft minutes of the AGM 2020 will be made available to members early next year.
The 2021 Gunuma Committee was elected and is shown below. * indicates new to position in 2021:
Please check your details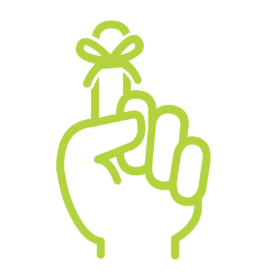 While on things administrative, when you have an opportunity prior to the end of February 2021, please double-check that your details in the Gunuma Lodge Booking System are correct.
This includes names (and birth dates for children) of nominated co-members and family members. The Booking System uses this information to determine eligibility for booking and fees to charge, while the Constitution requires changes to be completed by end February for validity during the season.
If you know of someone who wants to receive the email communications from the Gunuma Committee, please forward on this QR code which enables subscription to the list (via MailChimp).
SLOPES AGM 2020
The SLOPES AGM 2020 was held virtually on November 23rd with over 100 people in attendance. The organisation received a formal vote of thanks from the floor for their collective efforts in assisting lodges to navigate the many complexities associated with the COVID-19 pandemic this season. SLOPES represents 88 member ski clubs from Perisher, Smiggin Holes and Guthega. There are also a large number of Associate members from surrounding NSW and Victorian resorts.

The issue of insurance costs was discussed. Many clubs, including Gunuma, have seen annual premiums for property loss double, mainly as a consequence of catastrophic events globally, including the NSW bush fires. SLOPES negotiates with insurance brokers as a block to secure the most competitive rates.
As part of the Lodge's Capital Works program, the recently completed fire safety initiatives comply with required standards and will mitigate the risk of an incident occurring at our club. Priority in building works is also being given to actions to reduce recurrent expenditures, for example, electricity for heating and maintenance.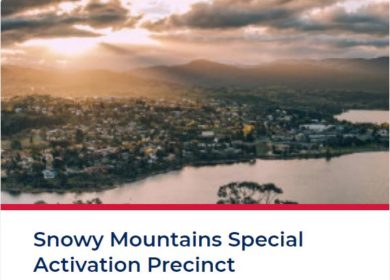 One of the guest speakers, Rukshan de Silva, presented about the Snowy Mountains Special Activation Precinct (SMSAP). This is a NSW Government initiative that aims to increase year-round tourism to the region. It will be delivered as part of the $4.2 billion Snowy Hydro Legacy Fund (acquired by NSW from the sale of their share of the Snowy Scheme to the Commonwealth). A master plan is in progress with roll-out intended for 2021. Background on this topic can be found here and here as well as on the SLOPES website in the Info Hub under the heading: SMSAP – Snowy Mountains Special Activation Precinct.
The full President's Report and further information on other topics discussed at the AGM is available here.
Summer COVID Operations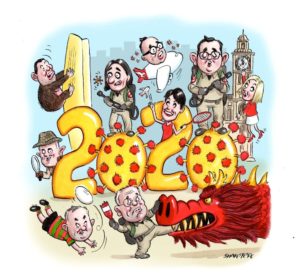 As 2020 draws to a close, we wish to remind those planning a trip to the Lodge, that every second room will be unavailable in the booking system. This is part of COVID-safe requirements (link to plan). As is the need to sign a COVID waiver, which will be sent to you along with your booking confirmation.
Vanessa Palmer and friends recently stayed at the Lodge and took advantage of the beautiful environs offered by the Snowy Mountains at this time of the year. She has kindly shared some of her photos below.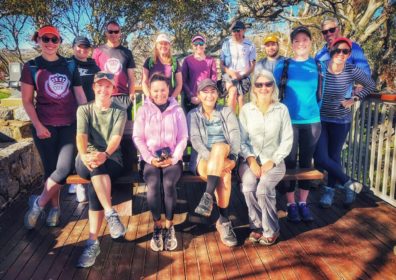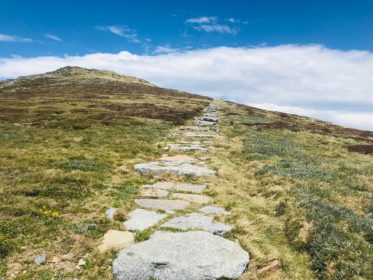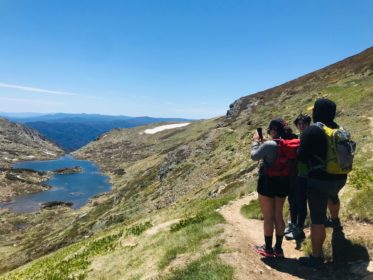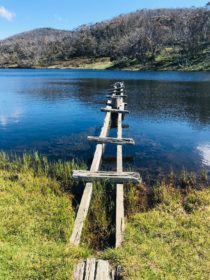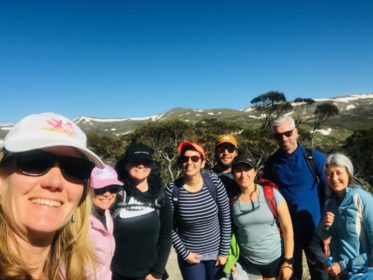 Sources
Photo by Roberto Nickson on Unsplash
Photo of THANK YOU by Nicholas Bartos Unsplash
"The year that was" illustration by John Shakespeare, published in The Age December 17, 2020 https://www.theage.com.au/national/goodbye-2020-and-good-riddance-20201217-p56oh5.html